Home
Join us for an open conversation with patients, parents, and an expert mental health clinician, as families share their journey with childhood cancer.
We'll talk about dealing with emotions, learning to be vulnerable, finding the strength to fight, figuring out how to cope together and much more.
Downloadable Resource
Get to know the brave voices you'll be hearing from today
Meet our panel of parents, caregivers, and patients just like you, who have also gone through, and continue to navigate, their own childhood cancer journey. While no two journeys are the same, we hope that the courage and honesty of these families help inspire and comfort you as you navigate your own experience. You'll hear from: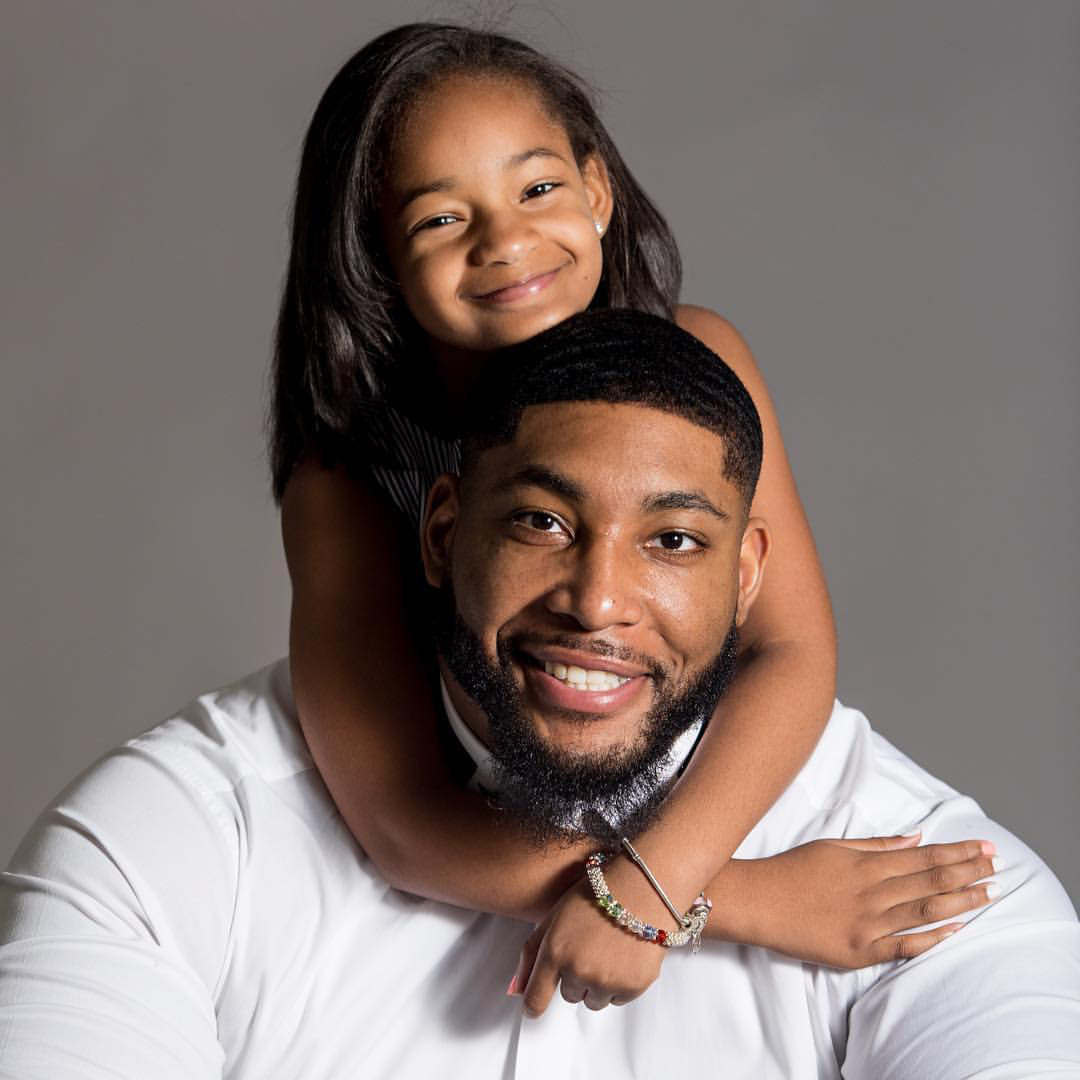 Devon and Leah Still
Co-founders of the Still Strong Foundation
Devon is a former NFL player and proud father of Leah, a childhood cancer survivor
More..
Devon Still, MAPP, MBA, is an author, speaker, podcast host, former NFL athlete, and positive psychology practitioner with specialization in child and adolescent well-being, as well as an assistant instructor at the University of Pennsylvania. But, most important, Devon is Leah's dad. Leah is a high-risk neuroblastoma survivor, and Devon helped her publicly "beat up cancer" and embarked on a pediatric cancer-fighting journey that inspired the world.
Hide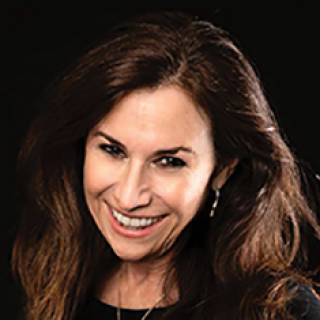 Dr. Lori Wiener, PhD
Head of the Psychosocial Support and Research Program at the National Cancer Institute
More..
Lori Wiener, PhD, DCSW, LCSW-C, is Co-director of the Behavioral Science Core and Head of the Psychosocial Support and Research Program at the pediatric oncology branch of the National Cancer Institute. As both a clinical and behavioral scientist, Dr. Wiener has dedicated her career to applying what she has learned from her work with seriously ill children and their families to create new, therapeutic communication and educational tools. Dr. Wiener has also dedicated a substantial part of her career to applying knowledge from her clinical experience and psychosocial studies to create innovative resources such as books, workbooks, therapeutic games, and an advance care planning guide for children, adolescents, and young adults. She has been part of the leadership team that has developed the first evidence-based psychosocial standards of care for children with cancer and their family members.
Hide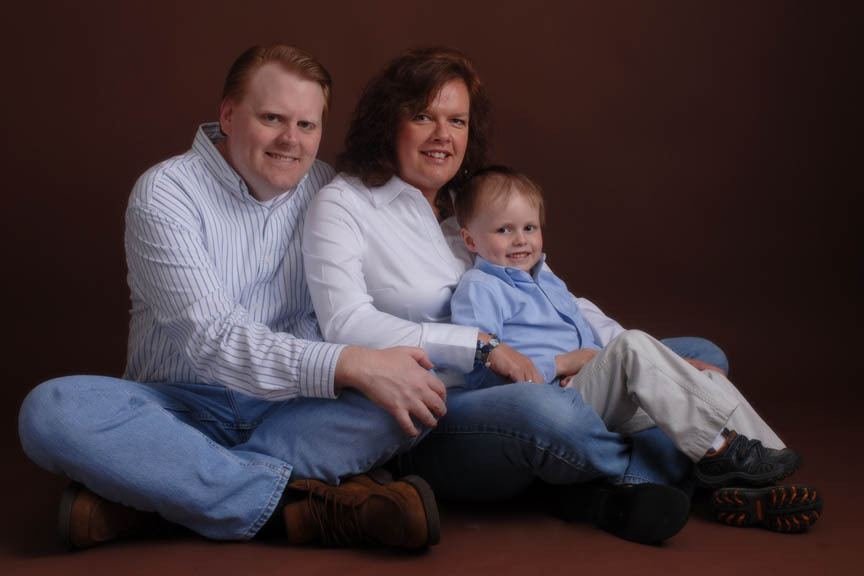 Gavin and Wendy Lindberg
Bereaved parents and co-founders of The EVAN Foundation, named after son Evan Lindberg
More..
Gavin Lindberg is President and co-founder of The EVAN Foundation. Established in 2011, The EVAN Foundation is named in memory of Gavin's only child, who passed away from neuroblastoma in 2010 at the age of 7. The foundation supports childhood cancer patient-wellness programs, neuroblastoma research, and pediatric oncology advocacy and education initiatives. In addition to his work with The EVAN Foundation, Gavin serves as a parent advocate on the St. Baldrick's / Stand Up to Cancer Pediatric Dream Team, the National Cancer Institute's Cancer Moonshot SM Pediatric Immunotherapy Discovery and Development Network, the New Approaches to Neuroblastoma Therapy (NANT) Consortium, and the Cancer Grand Challenges award-winning NexTGen Team focused on pediatric solid tumors.
Wendy Lindberg is co-founder and Executive Director of The EVAN Foundation. After her son Evan's 4-year battle with neuroblastoma that started when he was 3, she and her husband Gavin established The EVAN Foundation in his memory. Evan was Wendy and Gavin's only child. With a background in business, Wendy manages foundation operations and organizes and runs fundraising events. The EVAN Foundation supports childhood cancer research, has a Treats & Treasures Carts Program at hospitals across North America, and a College Scholarship Program for Childhood Cancer Survivors.
Hide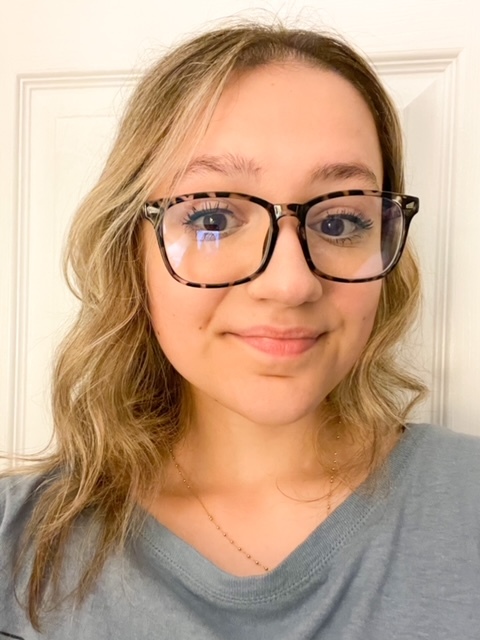 Stephanie Ionata
Childhood cancer survivor
More..
Stephanie is a relapsed neuroblastoma survivor. Her journey began in 2008 at the age of 5, when she was first diagnosed and treated. Seven years later, as Stephanie was entering middle school, another spot appeared on her neck, and her cancer journey started all over again. After many additional months of treatments and setbacks, Stephanie was declared to have no evidence of disease (NED), and in 2020 entered survivorship. Stephanie was chosen out of 44 recipients from 22 states to receive the Evan Lindberg and Erik Ludwinski College Scholarship. This scholarship is awarded by The EVAN Foundation to 2 survivors of high-risk cancers. Stephanie will attend Penn State next year to pursue her dream of becoming a pediatric oncologist, so that she can continue her quest to help children with cancer.
Hide
Register to receive a FREE Coping with Childhood Cancer Education Kit
The first 250 viewers to register will receive a FREE Coping with Childhood Cancer Education Kit. This kit was specifically designed to help you and your child navigate and find support throughout the childhood cancer journey, particularly when it comes to mental health.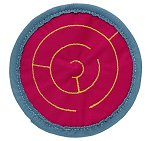 Marble Maze with Velcro ® Back
This circular plush and velcro maze has bright colors and soothing textures to help keep your child engaged at home or at their medical appointments. They can work the marble through the maze on their own for a calming experience, or pair it with the PunkinPitch ® balls to play catch with parents or caregivers and siblings.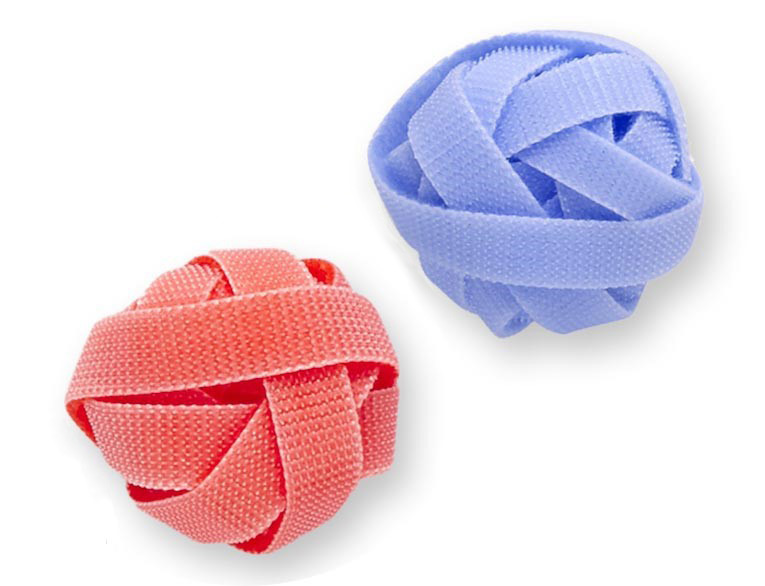 Set of 2 PunkinPitch ® Balls
These unique balls can be played with as is or unwound to create new shapes. The back of the maze and the balls can also be used for a fun game of catch with parents or caregivers and siblings. They're a great way to help with stress, anxiety, and integrated sensory play.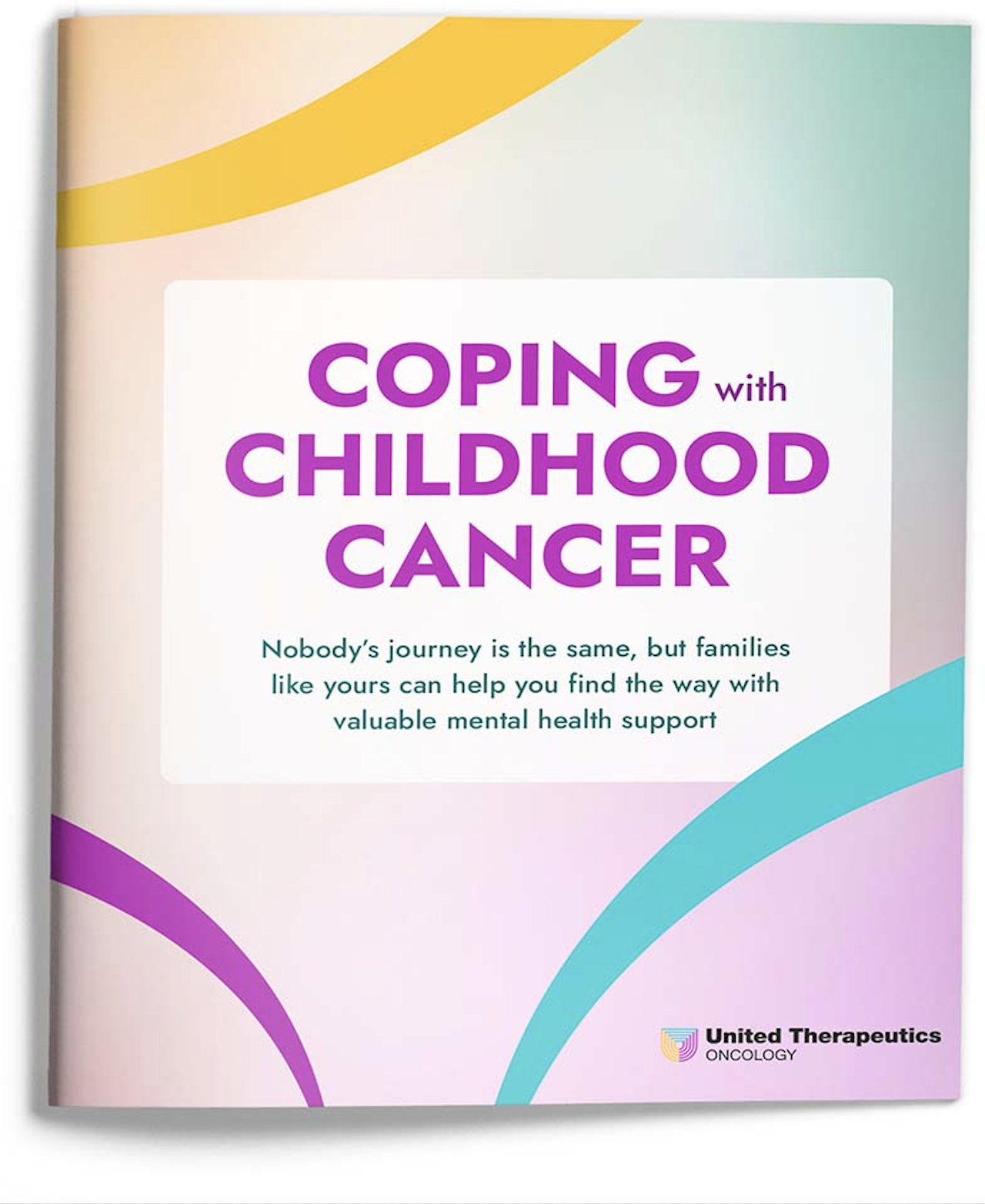 Mental Health Companion Guide
This piece was written to accompany the panel discussion and stay with you as you navigate the childhood cancer journey.
DISCLAIMER: The information in the Coping With Childhood Cancer Education Kit is not meant to provide or replace medical advice. Your doctor is the best source for that information.
WARNING: CHOKING HAZARD - Toys contain small ball(s). Not for children under 3 years old.
Take a Survey
We appreciate your feedback! Please click here to complete a brief survey to help us improve our future events.